Overland Park Wine Club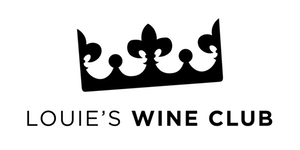 MEMBER-ONLY EVENTS & ACCESS
Early access to all Louie's events including winemaker dinners, tastings and other special events. Members-only access to small lots of exclusive Wine Club wines by the bottle at great price. Access to a Personal Concierge to assist with private events and catering.
WINE CLUB MONTHLY TASTINGS
Our monthly community event for Wine Club members to socialize, learn about the monthly wine selections and deepen your connection with wine. Join fellow Wine Club members to taste that month's Club selections when you pick up your club package in the first or second week of the month.
DISCOUNT ON OUR WINE BOARD
Wine Club members enjoy $2 off glasses of all wines on our wine board
BIRTHDAY GIFT
Wine Club members receive a complimentary bottle of wine when dining at Louie's during their birthday month.
___________
GOLD CLUB
The perfect introduction to the world of wine, with each monthly delivery showcasing a grape varietal and a region.
The Gold Club is a delicious introduction to the world of wine. The focus of the Gold Club is in showcasing wine regions, vineyards, grape varietals and methods of winemaking.
Every month a selection of one wine will be presented to Gold Club members. Unlike most wine clubs, our team is not pigeonholed in having to use wine of a select brand or region, but rather is procuring wine focused on your enjoyment and building knowledge.
ONE BOTTLE: $17.99/MONTH
DISCOUNT ON PREPAID ANNUAL MEMBERSHIP.
___________
PLATINUM CLUB
Featuring two bottles of wine that share pedigree by way of origin, grape varietal(s), or method of winemaking.
Platinum Club selections will be paired together to provide in-depth understanding and an enjoyable experience. In teaching wine to guests, we have found that tasting two selections of comparable pedigree brings additional insight and perspective into each wine. The Platinum member will build a deeper perspective on famous wine regions including classics like California; France and Spain; South Australia and New Zealand; and less explored regions like the Northwest USA; Piedmont and Northern Italy; and the Rhineland of Germany and Austria.
TWO BOTTLES: $29.99/MONTH
DISCOUNT ON PREPAID ANNUAL MEMBERSHIP.
___________
DIAMOND CLUB
The Diamond Club introduces the principles that sommeliers and winemakers follow, with two distinctive bottles each month.
The Diamond Club introduces benchmark wines that sommeliers and winemakers drink not just to understand what makes them tick, but because they are wonderful. We've attached the descriptive label, "A Walk Along the Winemaker's Trail," to the Diamond Club, because it will guide you on a journey through places of origin, grape varietals, and winemaking techniques that are important to understand in order to truly know wine.
For example, Diamond Club members will experience the difference between Cabernet Sauvignon from Bordeaux and Napa, Sauvignon Blanc in New Zealand and France, and Pinot Noir from Burgundy and Willamette. We want you to learn what you enjoy most, which may end up being all of it! Learning to distinguish these independent flavor profiles will also help you better pair cuisine with wine, and create amazing combinations sure to impress friends and family.
Diamond Club members enjoy special perks - corkage fee is waived for Diamond Club members.
TWO BOTTLES: $49.99/MONTH
DISCOUNT ON PREPAID ANNUAL MEMBERSHIP.
Call (913) 469-4177 or inquire via email HERE
SUMMER OF ROSÉ 2023
Sign up for the Wine Club during the Summer of Rosé (July 1-August 31), and receive a FREE Summer of Rosé hat or t-shirt!
Rotating Rosé Wine flights